Blog
Ad monetization webinar: How to align your monetization and user acquisition teams to acquire better users
Ad monetization is growing fast. But traditionally, user acquisition teams don't see ad revenue and can't account for it when calculating return on ad spend (ROAS). That means they make sub-optimal user acquisitions decisions with inadequate information.
How do you fix the problem?
Align your user acquisition and admon teams.
Of course, that's easy to say, but it leaves plenty of open questions. How do you calculate ad monetization revenue, for instance? How do you know which users are more valuable than others? And how do you merge in-app purchase revenue with ad revenue to obtain a blended real number for total revenue? What is your true ROAS?
The short answer?
We've had Singular's Director of Customer Success, Liz Lauer-Lopez, and Ironsource's VP of Growth, Yevgeny Peres on the call to work through three steps that will help you align ad monetization and user acquisition. The result: you'll acquire more users that generate higher ROI and revenue.
Liz and Yevgeny will talk about:
Measuring user revenue behavior for IAPs and ads together
Attributing user revenue across all channels and combining it with cost data
Taking action based on data
Add it all up, and you'll be able to predict true LTV with all revenue accounted for. And that will help you analyze and optimize your user acquisition marketing much more effectively.
Even if you can't make it tomorrow, that will ensure that we'll send you a full version of the webinar later, which you can watch at your leisure. And, if you're seeing this days or weeks after the webinar occurred, you'll still get a copy to consume.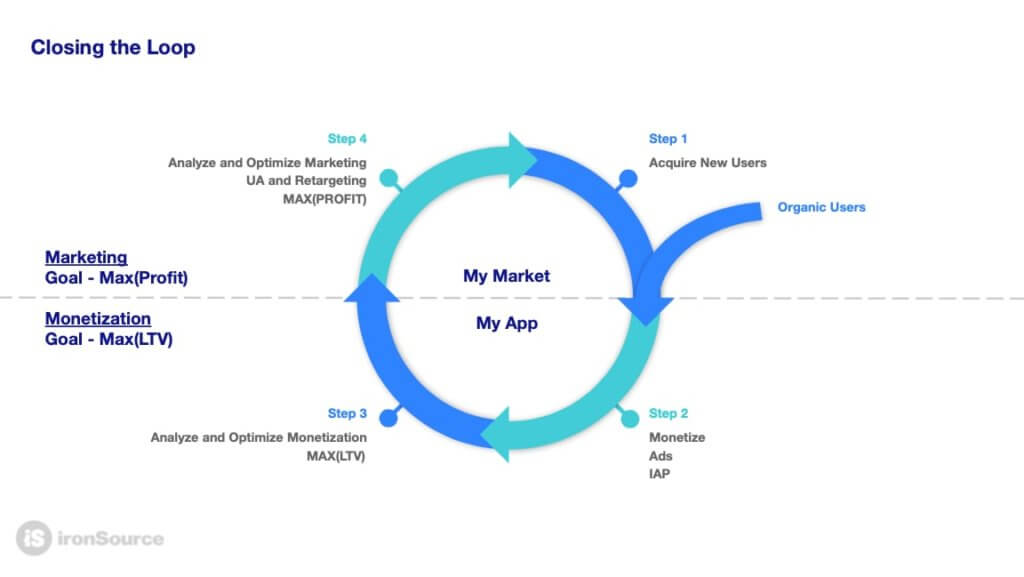 Stay up to date on the latest happenings in digital marketing
Simply send us your email and you're in! We promise not to spam you.