SKAdNetwork Attribution
Regain visibility into cohorted metrics and boost performance on iOS with the industry's most advanced SKAdNetwork solution.
Teams that leveled up with Singular's next-gen attribution
Solutions for today's iOS challenges
Smart Conversion Management
Choose the optimal model for your user behavior so you don't miss out on key growth indicators. With 7 different models, multiple revenue types, s2s event support, and the ability to account for both conversion and revenue events in a single model – you'll capture more user insights and make better optimization decisions.
Out-of-the-box SKAN Reporting
Save resources with automated conversion value decoding for KPI insights that tie back to your SDK events. Enrich your SKAN conversion data from Apple with ad network cost and campaign granularity for a granular view of SKAN ROI and decoded performance KPIs.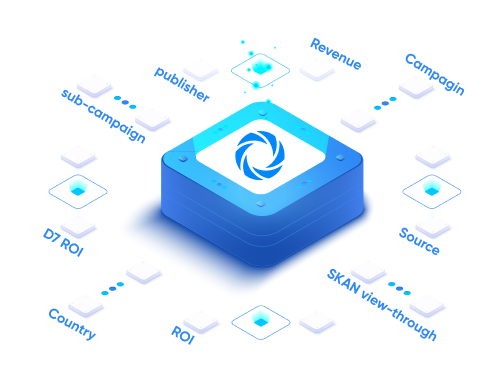 SKAN Advanced Analytics
Modeled conversion values close the reporting gaps created by privacy threshold censorship – making SKAN analysis a whole lot easier. Improve data accuracy and unlock a comprehensive data set for better ROI with data science driven analytics and cohorted KPIs.
SKAN Instant Campaign Optimization
Enable your ad partners to deliver the best traffic possible by sending predictive D7 LTV for instant campaign optimization. Real-time feedback loops improve SKAN performance signals and server-to-server modes capture offline revenue for accurate pLTV.
Web and Cross-device Attribution
Explore iOS opportunities beyond app-only experiences. Whether you are testing new user journeys or want to ensure your tried and true campaign flows are compliant, Singular covers all your web-to-app and cross-device use cases with a seamless user experience.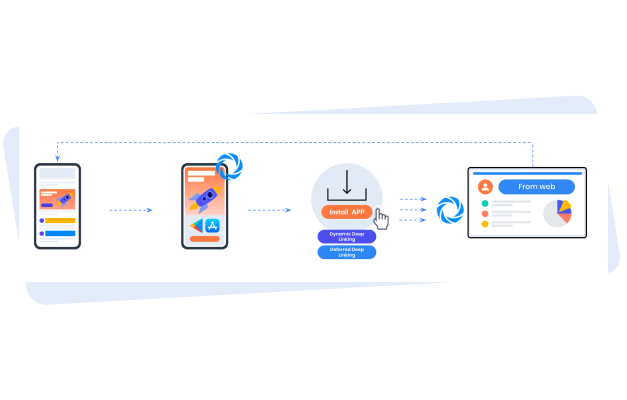 All your data, delivered to where you need it, in one fully-managed pipeline
Establish a single source of truth for your SKAN performance data and automatically load aggregate and user-level data sets directly into your databases, storage solution, and reporting tools. Singular supports all leading databases including visualization tools like Tableau and Looker, and file-based storage tools like S3 and SFTP.
SKAdNetwork Attribution FAQ
Rovio's server-to-server integration with Singular ensures quality and privacy of our players' data, enables us to validate once and rapidly roll-out across our portfolio, and provides flexibility to customize our user acquisition SKAdnetwork tooling building on top of Singular's capabilities.
At Space Sheep Games, we depend on a consolidated view of revenue from in-app ads and IAP to understand ROAS. Partnering with Singular has been incredibly valuable as they are leading market innovation.

Collecting and analyzing data from SKAdNetwork can quickly become a time-consuming pain. Singular's SKAdNetwork suite has helped us improve significantly. We've been able to optimize data collection and BI models to match our needs and to accurately predict future revenues.