Blog
Singular COO Susan Kuo nominated for Global Mobile Award by Mobile World Congress
We couldn't be more happy to announce that Singular chief operating officer and cofounder Susan Kuo has been nominated for a Global Mobile Award from Mobile World Congress.
This is the 25th annual Global Mobile Awards ceremony.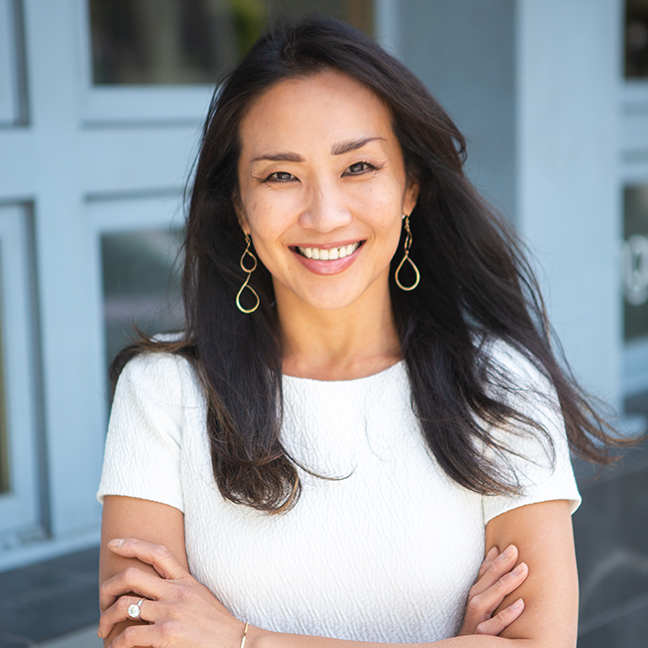 That means that GLOMO has been handing out awards literally since the flip phone. (A flip phone  actually won one of the very first Global Mobile awards in 1995!)
Susan's nomination is for outstanding achievement in the Women4Tech category.
Susan Kuo and women for tech
Not only has Susan been a long-time advocate and supporter of women in technology, this past year she spearheaded the launch of THRIVE. THRIVE builds community for women in tech and provides a forum for women to connect, share, learn, and grow together.
"There are more women in our industry today than ever before. Women are now holding roles as key decision-makers," Susan Kuo says. "But there's still room to grow."
That's why THRIVE was born: a community where women can come together as technology executives and contributors. And, of course, help each other out through mentorship and knowledge sharing.
"I'm a firm believer that any successful business or venture in life starts first with drawing inspiration and establishing friendships with people in your community," Susan says. "Without this core foundation, it makes the journey much more challenging and quite frankly, not as fun. My hope is to impart this collaboration and mentorship across of our larger industry. This will enable women to help each other to thrive both professionally and outside of work."
"We are so proud of Susan and all that she has accomplished," says Singular CEO Gadi Eliashiv. "Susan has been a key part of Singular from the very beginning. Without her we would never have achieved what we have. This nomination highlights that she's had an impact not just here, but on our entire industry."
Congratulations to all the nominees
The full list of nominees, ordered alphabetically, is:
Amdocs
Dr Athina Kanioura, Chief Analytics Officer and Global Lead for Applied Intelligence for Accenture
Elena Sinel, Founder for Teens In AI
Dialog Axiata for Ideamart for Women
Susan Kuo, COO for Singular
"I want to congratulate all the nominees," Susan said. "It's not about me or any one of us individually. It's about what we're trying to build together."
Susan Kuo has an extensive background in mobile and marketing technology and is one of the early female pioneers in the gaming industry. Prior to Singular, she was the SVP of Sales & Business Development at Onavo, a market intelligence company that was acquired by Facebook in 2013. Throughout her career, Susan has been a senior leader in companies across the industry such as InMobi, Booyah, and Electronic Arts.
Susan participates in several communities focused on empowering women in tech and women in leadership.
On the weekends, you can find her running after her two rambunctious little kids or tackling one of her latest remodeling projects.
The award ceremony is at Mobile World Congress in Barcelona in February.
Stay up to date on the latest happenings in digital marketing
Simply send us your email and you're in! We promise not to spam you.